"¿Dónde Están? (Where Are They)"
by Jan Nimmo (Eccles Lobby)
This year, we are proud to present the beautiful work of Jan Nimmo as part of our "Remember the 43 Students" installations and campus engagement.

Jan was quite familiar with Guerrero state in Mexico before the attacks on the students. Many years before, Jan travelled extensively in the state of Guerrero to meet local artisans and musicians and document and record their work and the indigenous traditions and customs of the rural villages and towns where they worked. Since that time Jan's work has focused on the lives of people in poor communities and she has worked with grassroots activists in Latin America and Africa to make several documentary films highlighting environmental and social issues.


Guerrero is one of Mexico's poorest and most violent states, and in September 2014 Jan was devastated to hear of the attack on the students, who all came from the poorest of backgrounds, and were training to be the teachers of the future, working in the same rural indigenous villages and towns that Jan had visited two decades before.


In October 2014, Jan embarked on a series of portraits of each of the 43 students who had been "disappeared." Her aim was to emphasize the human face of the number 43 and to raise awareness, wherever she could, about the appallingly high number of disappeared people in Mexico. A year later, Jan had completed all 43 portraits, as well as an additional pieces for the three students who were murdered and four who were critically wounded on Sept. 26-27, 2014. Her work is a labor of love, and pays tribute to the students and their parents.


In solidarity with our efforts to remember the 43 students and cast a light on the complexities of the tragedy, Jan has graciously allowed us to present her portraiture of the 43 students. The portraits are on display the Eccles Fine Arts Building lobby on the northwest edge of campus.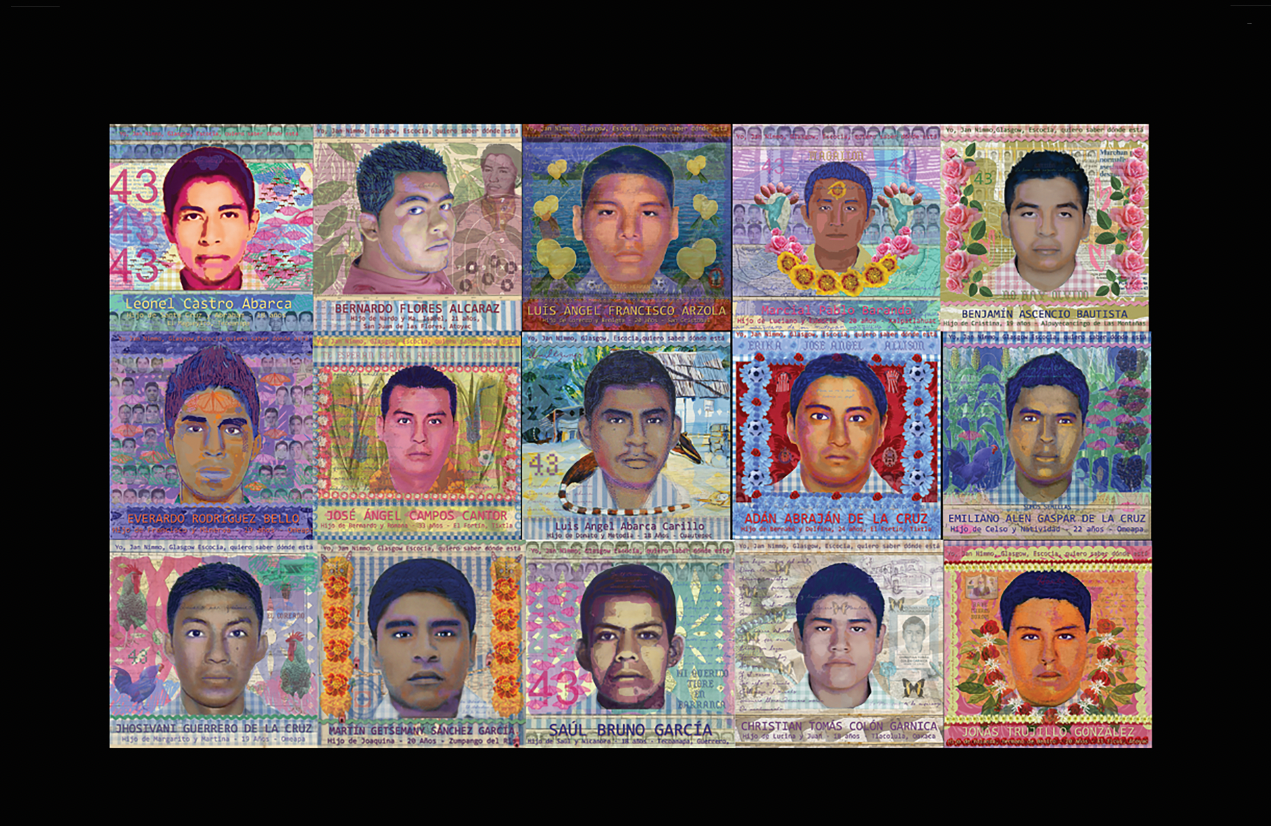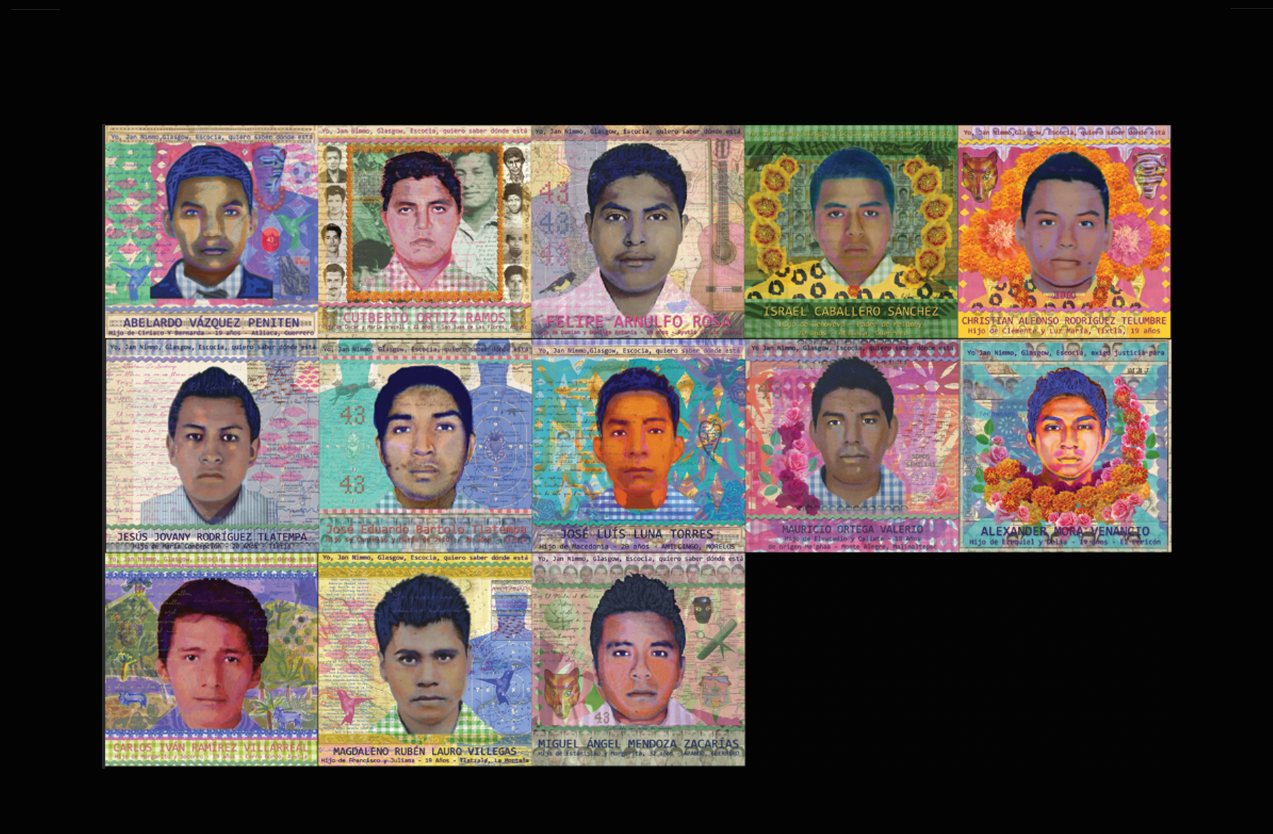 Jan also created portraits of the three students who were murdered and four students who were critically wounded during the initial police attacks on Sept. 26-27, 2014. Those portraits are shared below. (Several other people, including a bus driver, a soccer player, and an innocent bystander were killed that evening.)